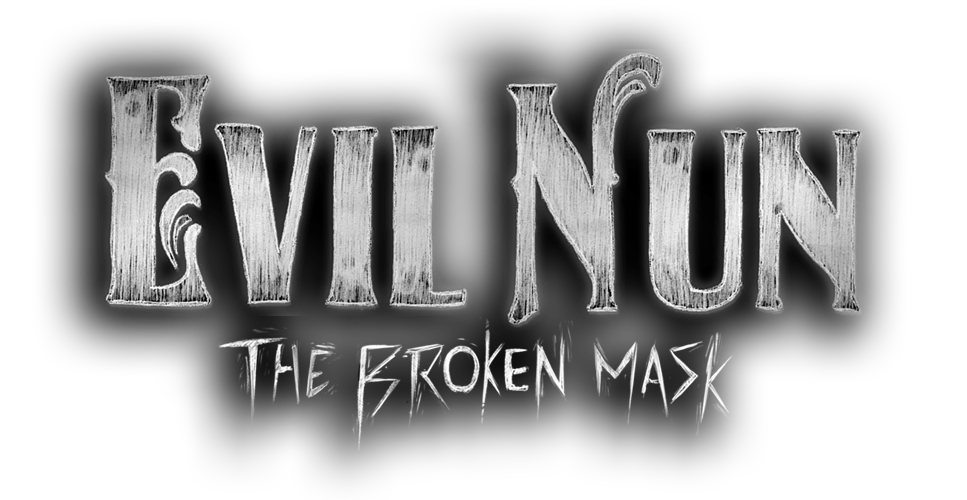 Why early access?
We know Keplerians fanbase has been waiting for this game a long time ago, we wanted to offer this content as soon as possible. We are releasing Evil Nun: The Broken Mask in Early Access so players can experience two different endings and a variety of missions in a polished but shorter version of the game. We need time to develop the rest of the chapters and the Epic Escape.
If you buy the game now at a discounted Early Access price, you will get all the updates for free without paying full price in the future. We've tried to offer the best possible experience with the least amount of bugs in the Early Access, and the complete game will feature more content and bug fixes!
My game runs slow. What can I do to play with better performance?
Check that you have a dedicated graphic card and its drivers updated. If it still runs slow, go to settings in the menu, put lower resolution scale and set all the video quality settings to Low. Then check if now you can play.
How long is ENTBM going to be in Early Access?
During the next year we will finish developing the full game, so it will be in early access until then.
Will the game be priced differently during and after Early Access?
Yes! If you buy the game in Early Access you will get a discounted price. The game price will approximately double (30$) once it is fully released in 2023.
What can I expect in the Early Access/Game Preview?
The game has already a very detailed map, full complete AI, and it has many hours of gameplay to complete 2 different escapes with unique puzzles and different difficulties. Also you have many achievements to replay the game and try to get them all.
What kind of updates are planned for Evil Nun?
Evil Nun: The Broken Mask is a remake from scratch from the original hit mobile game, but we wanted to take it to another level in all aspects of it.
For now its not planed to add the Sewer Escape with the crocodile from the mobile version, but if you support us very strong, we will make the effort to add it too! 🙂
We can say that the content of the early access release version its only 20% of the full content. Check the roadmap below for the future content overview.
How do I report bugs or give feedback?
Will this game be available for consoles?
Yes, the idea is to port the game to consoles when its finished and we are developing it already with that in mind. But remember, the success of the game depends on your support too!
Bunker to access 6 Chapters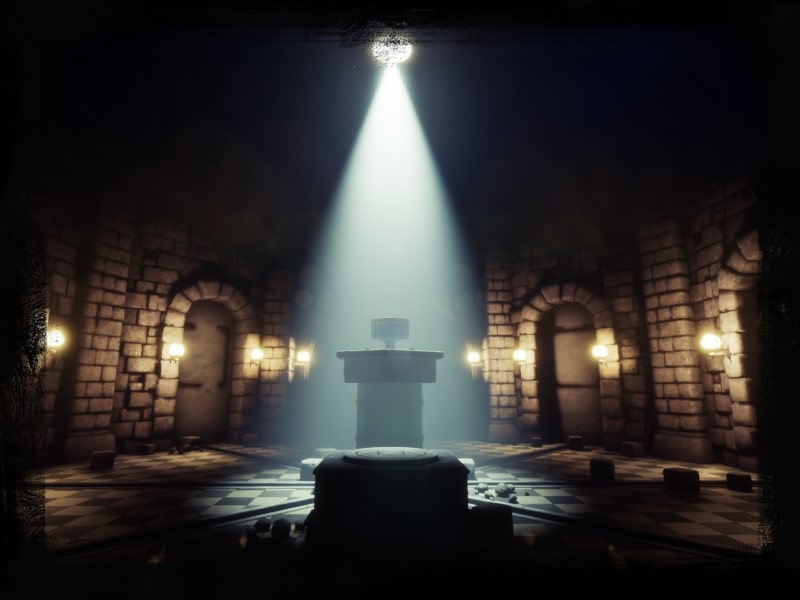 The bunker is the way you will get access to the 6 chapters of the game.
You just need to place the magic cup in the device and you will start a new chapter full of new puzles, locations and more!
Chapters will unlock amazing weapons needed to solve puzles. But not only for that, weapons can be used to defeat Sister Madeline and other characters.

All of them are designed according to the atmosphere of the game. Definitely you will have a lot of fun playing with them!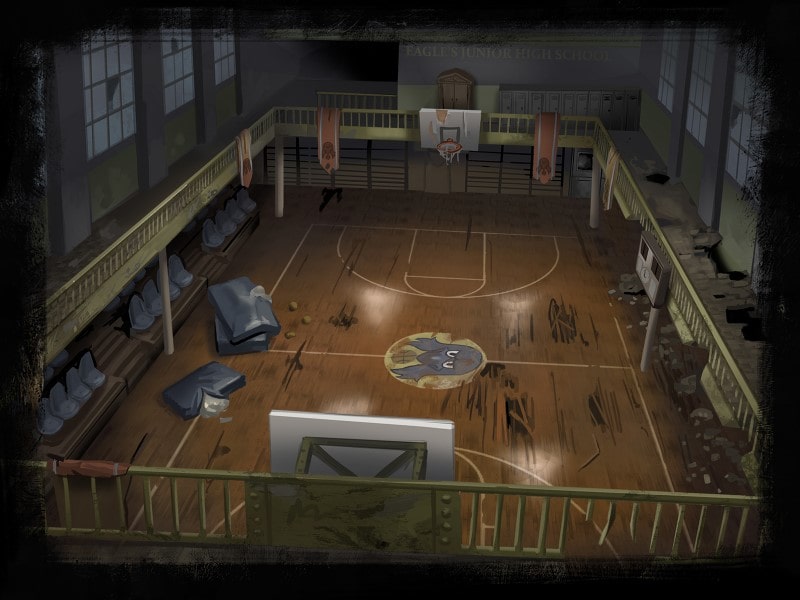 Chapters unlock new areas of the school.
You will be able to visit the church, the gym of the school, the laundry… all of them full of details and realism.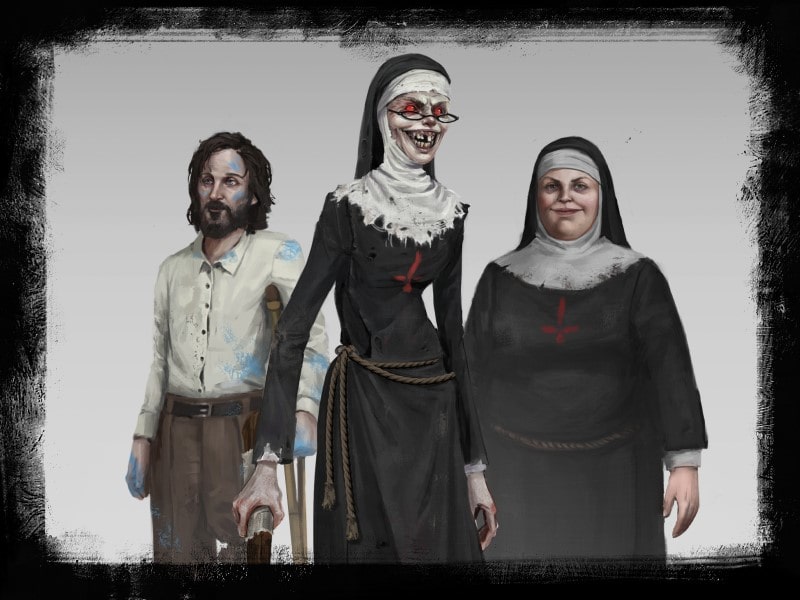 You will meet new characters as you progress through the game.
Do you recognise those blue hands? Did you hear some children crying near the garage? Where are these characters?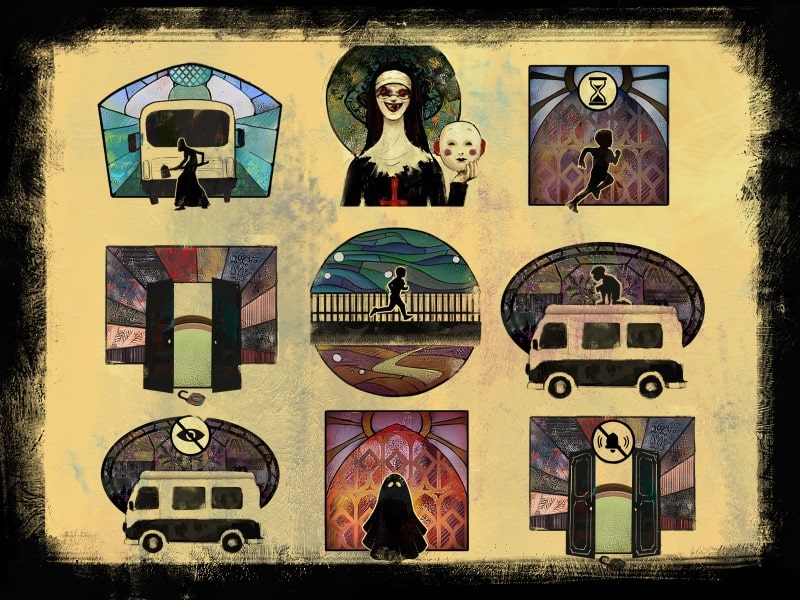 The early access version has already many achievements, but many more will be coming each update, and they will give you reasons to play the game more and more.

Did you realise that some achievements turn on candles next to the bunker?
A very deep lore to discover
Evil Nun is inspired by real facts, so It has a well-defined history as base.
Those real facts, combined with an amazing narrative and years of work writing it (more defined as we were explaining the story in our games) makes this lore very interesting to discover and you will want to know more about it.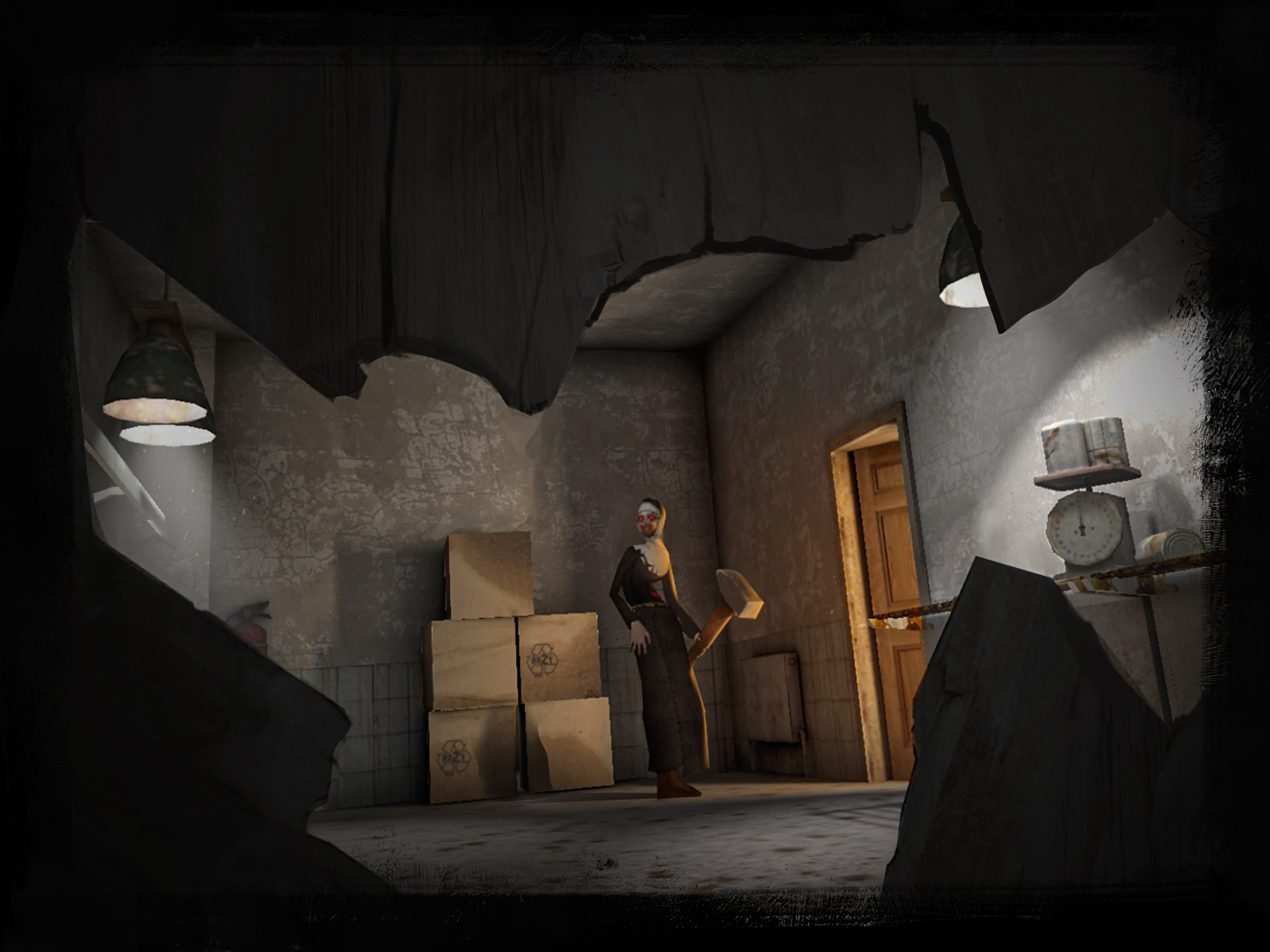 Evil Nun has more than 60 milion Downloads in Google Play + App Store. Hundreds of content creators have already played it with milion of views in their videos. Just search by yourself in Youtube!
An experienced team behind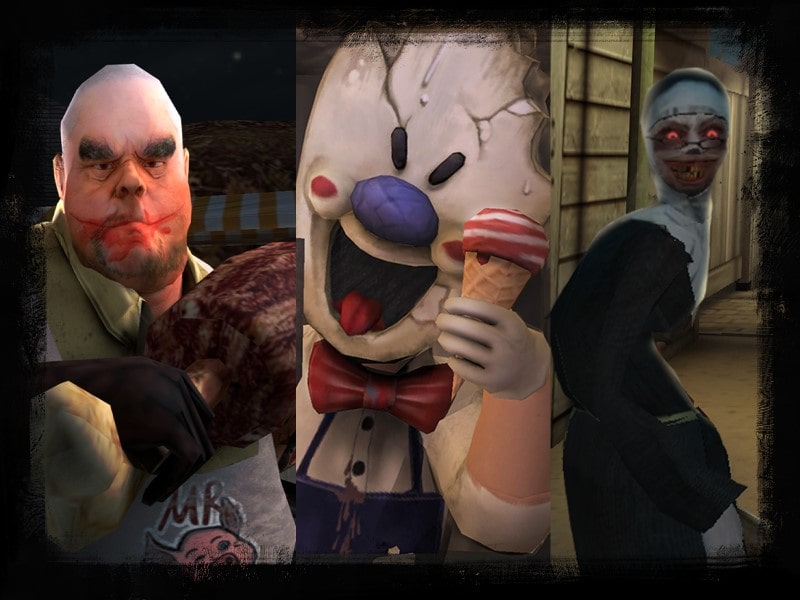 Keplerians has already 14 horror games with > 350 Milion download in mobile platforms, and Carlos Coronado 5 PC and console multi awarded games. 2 of them Horror genre too! That will assure a great horror game experience.